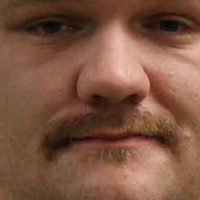 Authorities in Watertown say a fatal shooting that occurred early this (Friday) morning on the city's northwest side may have been an accident.
Watertown police and other emergency response personnel were called to a residence in the 600 block of First Avenue NW shortly before 3:30 a.m. by a man who indicated that his roommate had been shot.
When officers arrived they found the victim dead from a gunshot wound to the head.
Police later charged 30-year-old Donald Vincent Herron of Watertown with first degree manslaughter and reckless discharge of a firearm in the death of his roommate, 30-year-old Seth James Murray.
At this time, authorities do not think the shooting was a homicide, but can not positively confirm that it was an accident, either. However, it is believed that alcohol did play a role in what actually happened.
Watertown police and the South Dakota Division of Criminal Investigation are still investigating how Herron acquired the gun and whether it was obtained legally.
First degree manslaughter is punishable by a fine of up to $50,000 and life in prison.