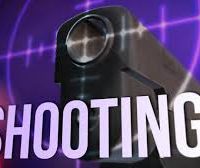 The Watertown Police Department and agents from the South Dakota Division of Criminal Investigation are investigating a fatal shooting that occurred at a Watertown residence early this (Friday) morning.
Police were called to a residence on the city's northwest side early this (Friday) morning by a man who informed authorities that his roommate had been shot.
When authorities arrived on the scene they found a 30-year-old male subject dead of a gunshot wound to the head.
So far, no names have been released.