4th Annual Winter Walleye Connection
Big Stone Radio
Sunday, March 5th to Wednesday, March 8th
Lake of the Woods Ice Fishing Trip 2023
Per Person Package Includes:
Round trip coach transportation…Three nights lodging…Two days guided walleye ice fishing…Nine meals…Angling equipment…Sales & Lodging Tax…
Special Rate = $675 per person
*Register your group by January 1st*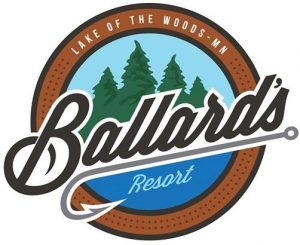 Please call 1.800.776.2675 or visit BallardsResort.com for more information and to book your reservation.
---
Risk Free Reservations:
Book by January 1st, a $300 deposit saves your space. If you should need to cancel for Covid related reasons, your full deposit amount will be placed on account as a credit and can be used for one-year from the original trip date.
Cancellation Trip Protection:
Your final balance of $375, is due (30-days prior to trip) February 5th. Covid related cancellations inside of 30-days get 100% trip credit for one-year from the original trip date.
---
Sunday March 5th — depart from Watertown, SD at 10:00 a.m., pick up in Summit, SD at 10:30 a.m., arrive to Ballard's Resort 4:00 p.m., check-in, receive your lodging assignment, evening dinner, lodging first night.
Monday March 6th — breakfast, ice fishing, lunch on the lake, evening dinner, lodging second night.
Tuesday March 7th — breakfast, ice fishing, lunch on the lake, evening dinner, lodging third night.
Wednesday March 8th — breakfast, 8:00 a.m. motorcoach departure, mid-day lunch served on the return coach, arrive back to Summit, SD at 1:30 p.m. and Watertown, SD at 2:00 p.m.
---
Lodging in cabins
Each unit is complete with living room, two single beds per bedroom, bathroom, TV, towels, bedding, & maid service. Based on availability, there are one, two, and three bedroom cabins for reservations.
Guided ice fishing
Bombardier transportation to select areas, angling in spacious (well heated) fish houses outfitted with two holes per person, jig sticks, bait, tackle, & fish cleaning provided. Two to six person fish houses are available. A full day of ice fishing is approximately nine hours from the time of departure until return.
American Plan meals
Breakfast, lunch, and dinner provided daily.
Beverages
Bring a small cooler to pack your lunch & beverage for the ride up. We will use the cooler to transport your fish on the way home. Other than at breakfast, you are responsible for your own beverage during lunch & dinner. Our full service bar offers a complete list of beers, liquors, and non-alcoholic beverages. The gift shop also offers the sale of similar beverages, along with snacks & souvenirs.
MN fishing license required
You can purchase a MN angling license at Ballard's (cost is $37).
Gratuities
Tips for the staff (guides, waitresses, housekeeping) are not included in your package price. For guidelines on suggested gratuities, please ask one of our reservation coordinators.
Luxury motorcoach
Professional transportation is provided by WindStar Lines. www.gowindstar.com Your vacation begins the second you climb aboard. This (57) passenger deluxe model includes DVD / VCR monitors, restroom facilities, & comfortable seating. Socialize with friends, bring along a movie, read a book, relax, & share the adventures of group travel.
1-800-776-2675                     www.BallardsResort.com