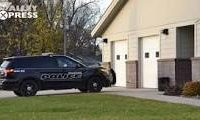 A jury trial is being held this week in Grant County for a Milbank man charged with murdering his wife at the couple's Milbank apartment last October.
Michael Swan, age 63, has been formally charged with 2nd degree murder in the death of his wife, 77-year-old Angelina Swan at the couple's Milbank apartment on October 24th of 2016.
The couple had been residing in Florida prior to moving to Grant County in July of 2016.
Michael Swan was indicted on one count of second degree murder by a Grant County Grand Jury on November, 4th of 2016.
Earlier this week, Swan entered a formal plea of not guilty to the charge handed down against him.
Swan is currently being held in the Grant County Detention Center without bond.