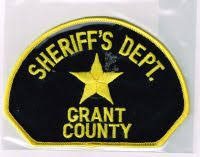 The Grant County Sheriff's Office is investigating a recent theft incident which occurred at the 4-H Grounds in Milbank.
Local authorities say an audio system valued at approximately $1,600 was recently taken from a storage area inside the main livestock building.
An investigation revealed that an unknown person or persons apparently broke into a building storage area and then took an audio mixer board, microphone and four speakers.
Anyone who may have information regarding the incident is asked to contact the Grant County Sheriff's Office at 605-432-5853.