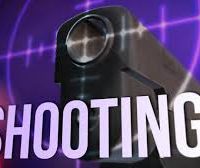 A Watertown man has been arrested and charged in a fatal shooting that occurred early this (Friday) morning on the city's northwest side.
Thirty-year-old Donald Vincent Herron was charged with first degree manslaughter and reckless discharge of a firearm in the death of Seth James Murray of Watertown.
Police say Murray, age 30, died of a gunshot wound to the head.
Early this (Friday) morning, Watertown police were called to a residence in the 600 block of First Avenue NW by a man who said his roommate had been shot. When officers arrived, they found Murray dead inside the home.
After further investigation, Herron was arrested by authorities and booked into the Codington County Jail where he's being held on $100,000 bond.